Hey, everybody, it's November 13th and it's new PRS product day! I'm Rob, I am sitting down with Brett and Ed and we're from Moore Music in Evansville, Indiana, and MooreGuitars.com.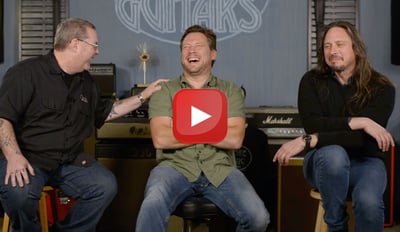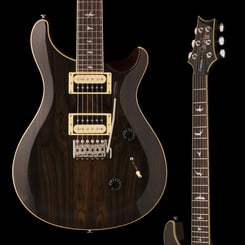 Within the PRS SE line, there are some deletions, new colors, and some new additions to the acoustic line we are excited about. The guitars you want to grab while you still can are the Chris Robertson Signature SE, SE Custom 24 Spalted Maple, and the SE Standard 24 Multifoil. All three of those guitars will be discontinued in 2019. With Chris Robertson's Guitar, I can only assume that maybe there's something else coming down the pike. Brett adds, "It seemed to be that the Chris Robertson SE was a good seller or one that everybody likes to talk about it. I am going to snatch me one up before they go away." Brett believes one of the ideas behind the NEW 2019 PRS SE Custom 24 Ziricote was to replace the Spalted Maple. "I think that will be an ongoing thing where each year they're going to come up with a new exotic wood guitar. It makes each guitar somewhat limited," says Brett.
Now that you have heard about the New SE Custom 24 Ziricote, let's get you excited about the new variations with the SE Acoustic Models - Angelus and Tonare. The existing SE acoustic models A40e and T40e will now be available in Tobacco Sunburst and the SE A50e and T50e will now be available in the Vintage Sunburst and it looks awesome!

Brett tells Ed and me, "These two finishes are amazing. I saw them in person, they are truly classy and very well done."
The PRS Acoustic line is growing in 2019. The quality of these guitars is impressive. "The new PRS Acoustics sound better and they are really dialed in," says Ed.
Brett explains, "PRS changed the bracing and that made a huge difference. The Tonare they have done it in Private Stock for so long, I am glad that they brought the body style down to the SE line."
Something else that is new in 2019, is the SE A55e and the T55e which features the Quilted Maple back. Brett exclaims, "It is beautiful."

"They are going to stain it a few different ways. The SE A55e and the T55e will be available in Abaco Green and the Black Gold Burst back finish," added Rob. Brett informs us that the Black Gold Burst is one of the best selling colors on Core Models, so he is excited to see it on other guitars. In addition to new models in 2019, are the SE A60e and the T60e. Both of these guitars feature Ziricote backs with Flame Maple binding. "It is a step up and a killer guitar. Everything that they have done this year, I feel as though it is the right step," says Brett.
"As much as I love the S2 Mira, Mira Semi-Hollow and the Starla (being discontinued in 2019), they have had a tough way to go. No one has really latched onto them," says Brett. I feel that these are the models that will eventually make a comeback. In 2019 in the S2 lineup there aren't any new models but there are new colors added to the mix: Walnut, Walnut Satin, Faded Blue Smokeburst, and Frost Green Metallic.

The CE24 has been a great addition to the line. We have been getting a lot of custom colors in the CE24s. Brett adds, "I call them 9 Tops because they aren't quite 10s, but they are better than a bogus top that you usually see on a lesser priced guitar."
New for 2019 is the CE24 Semi-Hollow it will be available in several colors. Ed jumps up, "That CE24 Semi-Hollow is what I am most excited about!"
With the Core Models, the Hollowbody II without piezo will be discontinued in 2019.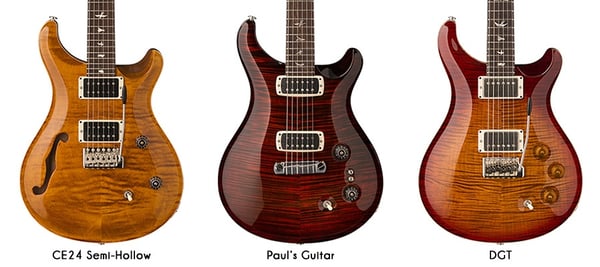 With the 2019 Core Models there isn't anything necessarily new, but some updates to a couple of the models. Paul's Guitar has some updates in 2019 with a new pickup. Paul's Guitar in 2019 is now equipped with the TCI or Tuned Capacitance and Inductance pickup. It is in Nitro Finish now. Another cool thing that PRS did is that they opened Paul's Guitar up to where you are able to get a 10-Top or a Non-10-Top with several different colors to choose from.
PRS is also coming out with the new and improved DGT with an updated neck carve, no binding, and Gen II Tremolo Bridge. It is available in six different Nitro finishes.
That is it for the New 2019 Products. We are excited and can't wait to get them in our hands. If you want to be one of the first people to get your hands on these amazing 2019 PRS Guitars you can pre-order it today. Just give us a call at 888-794-7482 or chat with us on MooreGuitars.com.